Ilderton's Churches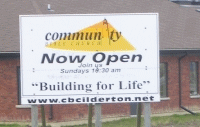 Community Bible Church
Community Bible Church is a non-denominational, evangelical church. We are associated with Vision Ministries Canada based in Waterloo, Ontario. Our mission statement is: "Loving God & Sharing His Love With Others." We are "One church in Two locations," meeting at 100 Meadowcreek Dr. in Ilderton, and also at the corner of Highway 7 & Adelaide St, north of London. CBC was founded in 1976 by five families who first met in a home in Granton, Ontario. CBC-Ilderton began in the year 2000 meeting in the Ilderton Community Centre. We moved into our new facility in the summer of 2005. If you are without a church home, and looking to grow in your relationship with God and others, then we invite you to join us Sunday mornings at 10:15 am. We are a family focused church with programs for children, youth and adults.
Ilderton United Church
"Sunday worship beings at 10:00 am and includes active Sunday School and Nursery Programs. Click here for more information."
Click here for more details!
Ilderton's Service Clubs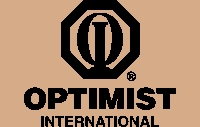 Ilderton Optimists
Our Optimist Club has a positive approach, our upbeat outlook and our commitment to creating a more optimistic future for kids is what differentiates Optimist Clubs from any other volunteer opportunity. We have many popular events and are always looking for new members, please visit our website for more information.
Click here
for our website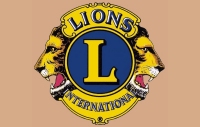 Ilderton Lions Club
Click here
for our website
Ilderton Skating Club
The Ilderton Skating Club, formally known as the Ilderton Winter Club, is the London and area's largest skating club. Ilderton Skating Club is a Skate Canada Sanctioned Club Located in the Western Ontario Section, and the H.O.M.E. Skating Region (Huron, Oxford, Middlesex, Elgin). Ilderton Winter Club was formed and started in 1972 when Ilderton Arena was brand new. The head coach was Dennis Silverthorne and the first president was Gerry Kay. Ilderton expanded to the newly built Hockeyland in south London. In 1975 Ilderton co-hosted Sectionals with The London Skating club. In 1976 Ilderton became the youngest club ever to host The Canadian Figure Skating Championships at the New G.W.Thompson Athletic Centre at the University of Western Ontario. In 1977 Ilderton Winter Club hosted the first ever Canadian International Invitational Precision Skating (synchronized) competition at the Ilderton arena March 1977. The precision competition outgrew Ilderton Arena in just one year and was quickly moved to Thompson Arena for many years to come. Ilderton Skating Club is a not for profit Skate Canada sanctioned skating club offering Skate Canada programs. Ilderton Skating Club provides excellent Skate Canada Sanctioned Learn to Skate programs taught by NCCP certified Professional Coaches and Amateur Program Assistants. These will prepare any new skater for Hockey, Ringette, Figure Skating, or Recreational Skating.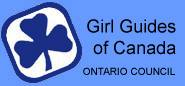 Girl Guides
Join us! For fun, friendship & new adventures: Call us toll-free at 1-800-565-8111 or e-mail joinus@guidesontario.org

We are an all female organization, geared to girls ages 5 and up.
Sparks age 5,6
Brownies age 7,8
Guides age 9-11
Pathfinders age 12-14
Rangers age 15-8
LEADERS -female over 18, training provided
Come on out and give us a try!
Leaders always welcome
At this time Ilderton does not have Brownie Leaders, and can always handle more leaders.