Ilderton Homes & Houses
Ilderton offers many choices of housing from large family homes built over the last few years to century properties, farms, apartments and condominium retirement homes. Due to the short commute from nearby London the housing market is buoyant as people wish to leave the hustle of the city and move to a semi-rural environment with the small-town feel.
Most new homes are custom built by local home building companies so they can tailor a home to your exact needs. There are also several local Realtors who specialise in resale homes in Ilderton and the surrounding area. See the links below or on the Business page. FSBO (For Sale By Owner) is also becoming increasingly popular. FSBO homes shown on Ilderton.ca are listed by the home owners and any information given is the responsibility of said homeowner/vendor. Click on the images below to visit a webpage giving further details of each home. And tell the vendor you saw it on Ilderton.ca!
For Sale By Owner
No listings right now.
Local Agents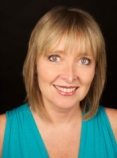 Barbara MacDougall

Hi there. I am Barbara MacDougall Sales Representative with The Associates Real Estate Network / The Pelican Group. I live in rural Ilderton and would love to help you find your dream home in Ilderton or its surrounding areas. If you 're thinking of Selling give me a call for a free no obligation market value appraisal, and an opportunity to provide you with information you will find valuable in making your decision to list your property. Real estate is about building relationships and that means establishing and maintaining consistent contact and personal service. Technology and computerisation are used to enhance the services I offer. The Internet is one of the first places many buyers look for a new home. It gives my sellers a tremendous edge both locally and nationally. If you're buying, I'll work with you throughout the entire buying process to ensure your needs and wishes are met. I'm determined to help you achieve your real estate goals. I'll coordinate schedules, handle all the details and follow up to assure your satisfaction. Don't Delay, Call Me Today! You can call me anytime to discuss your needs, 1-800-451-5298 or 519-870-2116. Or email me, barbara@ilderton.ca


Bonnie Baker Hodgins

"People buy from people. You must work with someone you trust and who is passionate about what they do." After buying her first condo at the age of 23 in Toronto, Bonnie knew she was headed for a career in Real Estate. After working as an Interior Designer in Toronto for eight years and buying and selling four properties in that time, it was time for Bonnie to return to her hometown to launch her career. Along with Real Estate, you might recognize Bonnie from her time as an on-air host of Daytime on Rogers TV. Bonnie has been a top producer throughout her entire career. Creating exceptional client experiences that lead to long-term relationships is very important to her. Whether it's your first home or your sixth, Bonnie will assist you in making the entire process run smoothly. She prides herself on providing the highest quality of professional service and marketing tools available. In her downtime, Bonnie also spent time serving as the President of the Sunshine Foundation-London Chapter. For more information on how you can help a child's dream come true, go to www.sunshine.ca . Bonnie is happy to be living back in her home town of Ilderton with her family and looks forward to see you at the hockey arena, soccer fields or The King Eddy. Sutton Group Preferred, 519-438-2222 or email me bbakerhodgins@sutton.com
Vintage Green Apartments
Located in the heart of Ilderton Ontario the 36-unit apartment complex is unlike any other. Lifestyle was the most important consideration when Vintage Green Apartments was planned for persons 55 and over. Itís unique design and theme are based upon apartments built around an immense atrium. The building, that has a European flair, is designed with three floors built above an underground parking garage. From the inside balconies, with its lovely glass railings, one looks up at forty skylights and a natural wood ceiling, which make the building light and spacious. The complex is tied in with the Vintage Green Homes that is a community within itself. Tenants have access to all the Clubhouse activities such as bridge, coffee mornings, exercise and wellness programs and much more. For further information please contact Wilma Van Bussel at 1-888-355-9955, 519-666-3651; 519-619-1337 or click on the photo to visit our website.